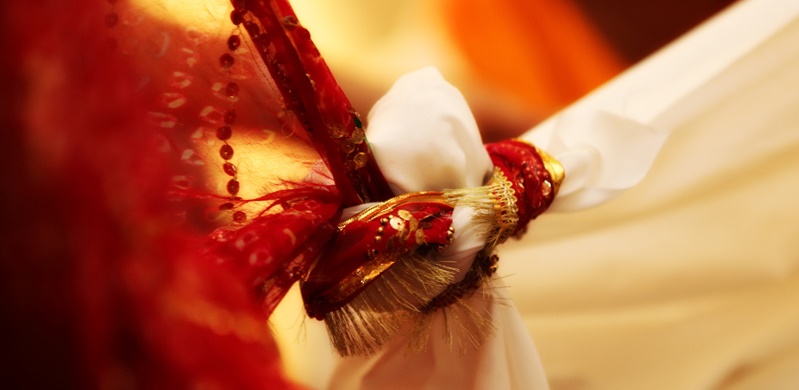 Why Brahmamudi matrimony?
Lord Brahma is part of the Hindu Trinity, which includes Lord Vishnu and Lord Shiva. Brahma - the infinite, the source of all space time and causation, names and forms has many interesting and instructive designations.
Theologically, He is the single letter of AUM (Eka aksharam), He is uncreated creator (Swayambhu) the self born first person.
Philosophically, He is the first manifestation of one's existence (Ahankara).
Cosmologically, He is Hiranya garbha (Golden Embryo) the ball of fire from which the Universe develops.
HE is
PRAJAPATHY - Creatures are his progeny
PITAMAHA - Patriarch
VIDHI - Ordinator
LOKESHA - Master of the Universe
VISHWAKARMA - Architect of the Universe
Therefore all of us are His children. He is also the one and only one who selects suitable match for the marriage of our boys and girls, irrespective of the fact that they belong to this sect or that sect, this region or that region.
The three Knots tied in the marriage are aptly called 'BRAHMA MUDULU'. It only means that with the blessings of Lord Brahma we can surely secure a suitable match, for happy married life.
That is why this matrimonial web site is designed and dedicated to all those young boys and girls who wish to have blessings of Lord Brahma to get married and is in search of good alliances.